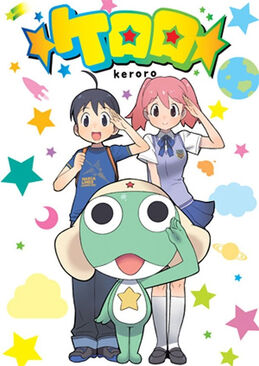 Keroro (ケロロ, Keroro) is a Flash anime that first aired on March 22nd 2014 on Animax and had all of the original voice cast team from Keroro Gunso reprise their roles except for Tomoko Kawakami who passed away from Ovarian Cancer in 2011. They were aired on the segment "Keroro Hour", and they are shorts with an average duration of 3 minutes.
Sunrise, which had worked on the Past Keroro Gunso anime TV/Film Series, produces the series in cooperation with the Flash animation company Gathering.
The series was originally announced at the "Keroro Birthday & New Project Presentation" Event in Tokyo on December 9th 2013. The Theme Song is called "Keroro Pop Star"
It ended on September 6th, 2014, though it was hinted that a new season would begin sometime in the future.
Characters
Episodes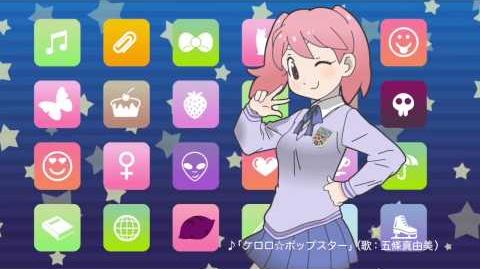 Keroro Episodes
Theme song
Episodes
Other
Trivia
See Also