Wettle King (ウェットルキング, Wettoru Kingu) (Wettle Man (ウェットルマン, Wettoru Man) in the manga) is a character in the series Keroro Gunso. He is voiced by Daiki Nakamura.
Creation
Edit
Wettle King is genetically modified from a slug by Kururu under orders from Keroro, who saw that Natsumi Hinata is afraid of slugs.
Created by Keroro upon learning that Natsumi was afraid of slugs, Wettle King is a common slug evolved by Kululu into a humanoid being who resembles a green Ultraman with tiny eyes and feelers on his head. Though he has 1000 times the strength of a normal slug, he was still quite weak, but his attacks worked against Natsumi because she was so much revolted by his viscosity. Fuyuki, however, was able to defeat him with a finger. Unless he's in an ambiance with very high humidity, he can only fight for 4 minutes and 44 seconds before he has to recharge himself with water. Despite Keroro's intentions, Wettle King's spirit of righteousness forbade him from harming Natsumi, and he flew off into deep space in the end to find someplace where he could be useful, until his powers were needed once again.

Pseudowettle King
Edit
Pseudowettle King
First appearance
Episode 215
Voiced by
Wataru Takagi
Profile
Gender
Male
Species / Type
Slug
 
Pseudowettle King (偽ウェットルキング, Giwettoru Kingu)
In episode 215, Wettle King returns with the additional ability to disguise himself as Tohru Uetsu, a motorcycle-riding, smooth-talking (and incredibly clumsy) photojournalist, along with playing a trumpet during his entrance scene, he is reminiscent of Hayato Icimonji, the second Kamen Rider and his costume was a parody to Ichiro of Kikaider 01.
Wettle King Clones
Edit
Wettle King
First appearance
Episode 215
Voiced by
Wataru Takagi
Profile
Gender
Male
Species / Type
Slug
 
In episode 215, Keroro creates a new batch of seven Wettol Kings, easily differentiated from the original by their differently-colored gloves and boots, along with matching scarves, a deliberate parody of the Shocker Riders from Kamen Rider. Sent to attack Natsumi, the clones wind up facing off with the original Wettle King, who awakens their righteous spirits and turns them into his allies. Together, the eight Wettle Kings are a deliberate send-up of the recent Ultraman movie, '8 Ultra Brothers'.
Nyorottle King
Edit
The Nyorottle King (ニョロットルキング, Nyorottoru Kingu) is a strange Nyororo and Wettle King hybrid created by Nyororo trying to suck the moisture out of a Wettle king. Nyorottle Kings crave moisture even more than regular Nyororos and will do whatever is necessary to get some. However, a Nyorottle King can be changed back into a normal Wettle King and Nyororo by regressing the Nyorottle King back to before they fused.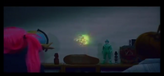 Wettle King makes a cameo appearance in Episode 293 as a figurine on Fuyuki's desk.
Wettle King's name and design is a reference to the tokusatsu hero Iron King, but also makes various references to other tokusatsu heroes such as Thunder Mask, Jumborg Ace/Jumborg 9, and Totsugeki! Hyuman.
Wettle King
Edit
Community content is available under
CC-BY-SA
unless otherwise noted.